There are 7,655,957, 369 people in the world. Which means there's over 15,000,000,000 ears, give or take a few. That's a lot of ears to get your message into… and our mission is to make sure you're heard, loved and truly remembered.
We partner with brands, big companies, little companies, agencies and creators to conceptualize, develop and produce wildly inventive audio for integrated ad campaigns and branded podcasts that people actually love to listen to.
We help at all stages from conception & creation through to production.
Located in Los Angeles, we gather the best voice talent, writers, researchers, producers and engineers from the entertainment business to create compelling stories that listeners love.
Audio Copywriting
If you're a podcaster and need a copywriter to whip your sponsor copy into shape with your voice in mind… we can help. If you are a product, service or brand that needs radio or podcast copy to help your hosts and DJs read like a dream and stay on strategy, we can do that.
Creative Consulting
Whether you are starting from zero on your podcast, or your current podcast has stalled creatively, or you need a rebrand or help with lift-off… we can help you brainstorm, design and strategize the perfect podcast to rocket your message into the ears of your ideal client.
Branding Creative
If you need full-on radio or podcast commercials we can do all the work for you, from concepts, strategy, writing, casting, voicing to full-on production. When you hire Lisa Orkin Creative from start to finish it's good to know, our specialty is comedy/story-driven ads à la the award-winning Radio Ranch.
.
Podcast Editing
To and marketing., uploading to coachingIf you need podcast editing we have you covered, from easy breezy sound noise removal, leveling and EQing and assembly to removal of filler words, tech glitches,  uploading, show notes to coaching to editorial and qraphics. We have you covered. Tell me More
.
"Think like a wise man but communicate in the language of the people"  William Butler Yeat

s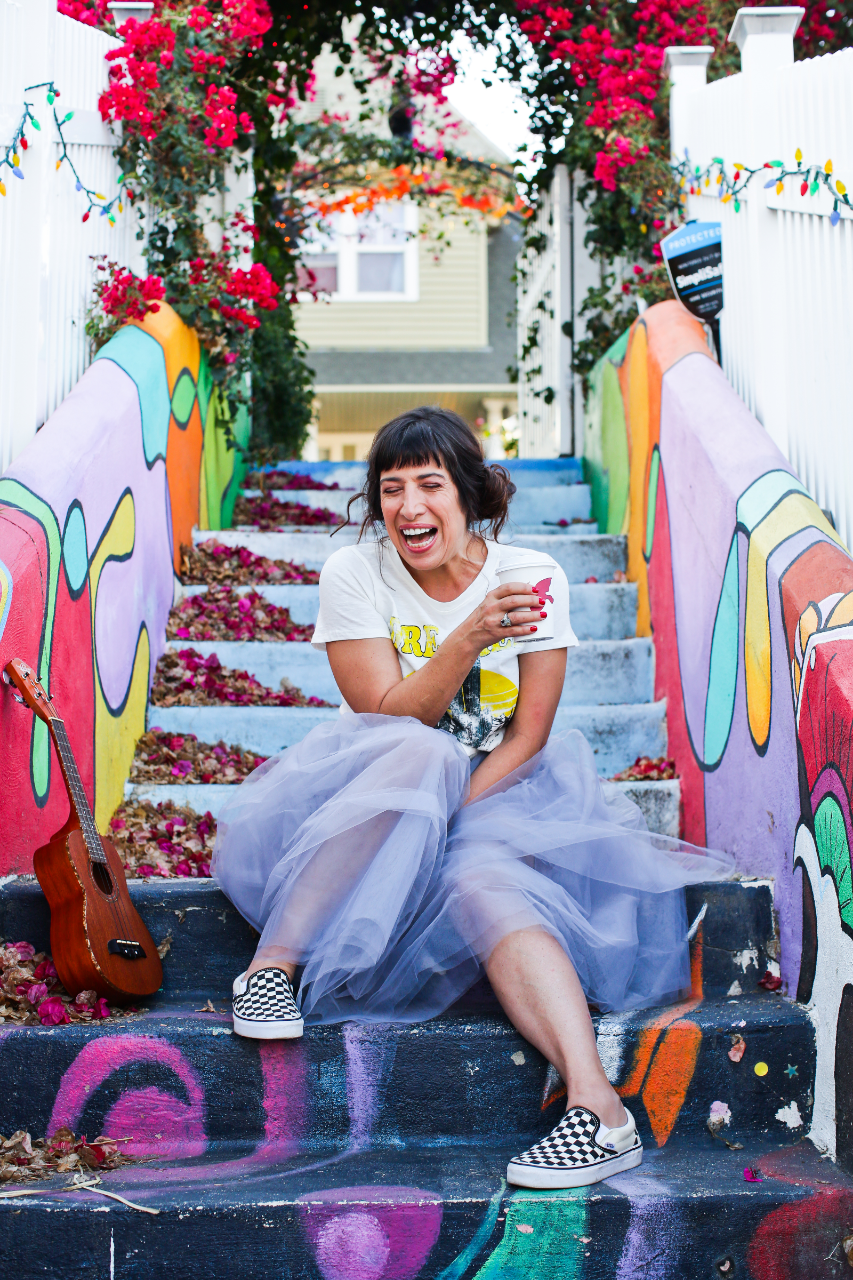 I have been in recording studios as long as I can remember, learning from my dad and mentor Dick Orkin and eventually working alongside him as the Creative Director for his company the award-winning Radio Ranch.
I have over 25 years of experience in copywriting, scripting, audio production, voice acting, teaching and speaking in both traditional and digital media.
And I have also worked in the world of indie filmmaking making as a writer, actor and producer. Making award-winning films with the likes of Adam Mckay, Shira Piven, and Dweezil Zappa. 
My current podcast is a wild mix of all my creative lives, Project Woo Woo. Where I have very real conversations with imaginary people.
And all this in a tutu and checkered Vans.
Project Woo Woo fulfills my deepest desire to look deep into the hearts and minds of the most important spiritual, historical, and intellectual influencers, past and present, dead or alive all played by
some of the most brilliant world-class actors, writers, and comedians in Los
Angeles. It is part comedy, part performance art, part serious interview. Unlimited by time and space and reality.
some of our latest clients

Let's Start Something

we're all ears!